Shana LaFore is a very helpful, respectful, knowledgeable and intelligent designer. I needed her services while renovating my very dated kitchen. I wasn't actually sure I needed a designer, but felt overwhelmed by all the impending decisions. Shana was invaluable. She was able to listen to my needs both financially and aesthetically in order to get me the exact kitchen I didn't even know I wanted. Without Shana I would have cut corners, in order to stay on budget, that would have made my kitchen look cheap. Instead, she used her creativity to develop economical solutions, so that I stayed within the budget, but still have a magazine-worthy kitchen. Best of all, Shana is professional and very personable-I felt like she was on my side the whole time, working for my best interest.
If you're looking for someone who is professional, polite and prompt you've found her. I've worked with Shana a few times in the visual arts realm and it has always been a real pleasure. Her contemporary abstracts caught my eye when we first met a few years ago. They can range from dramatic and striking to subtle and soothing. The three dimensional qualities of some pieces literally stand out in the room and beckon contemplation. All patrons of the arts should keep an eye on Shana. Without a doubt she is a rising star.
How can we let another moment go by without extending to you a huge thank you in helping us get settled in our new home?! You've helped us achieve the look and comfort we were reaching for while listening to our needs and giving us such great options to choose from. Now we have exactly what we wanted - which is a far cry from the beginning when we didnt even know which direction we wanted to go.
We have never worked with a designer in the past, but when we moved into our new home we werent exactly sure how to lay out our living room, and some of the other areas, and we wanted to make the best use of each space. In previous years while decorating or updating our home, by the second or third try we had it just right we didn't want to go that expensive route again and were hoping to furnish our home in a way that pleased and suited us the first time.
Working with you was such a breeze; you took so much of the guess-work out of the questions and second-guessing we do when we try to figure out what agrees with our family the best. Having kids and dogs, and wanting to keep things simple and uncluttered, you helped us find the perfect pieces we were looking for. And knowing that we could bounce other ideas off of you and you could visualize and help us tie it in all together was so helpful that furnishing our home was such a natural and comfortable process like its supposed to be! We also get true peace of mind knowing that our furnishings have the quality that can uphold our family's high energy, and we've kept things timeless, so with just a simple accessory change here and there, we can have a whole new look. We love that!
Now we have great places to both relax and visit with friends. Thank you, again, for listening to us and putting our thoughts and needs into fruition.
The Brill Family
David, Lisa, Myles and Claire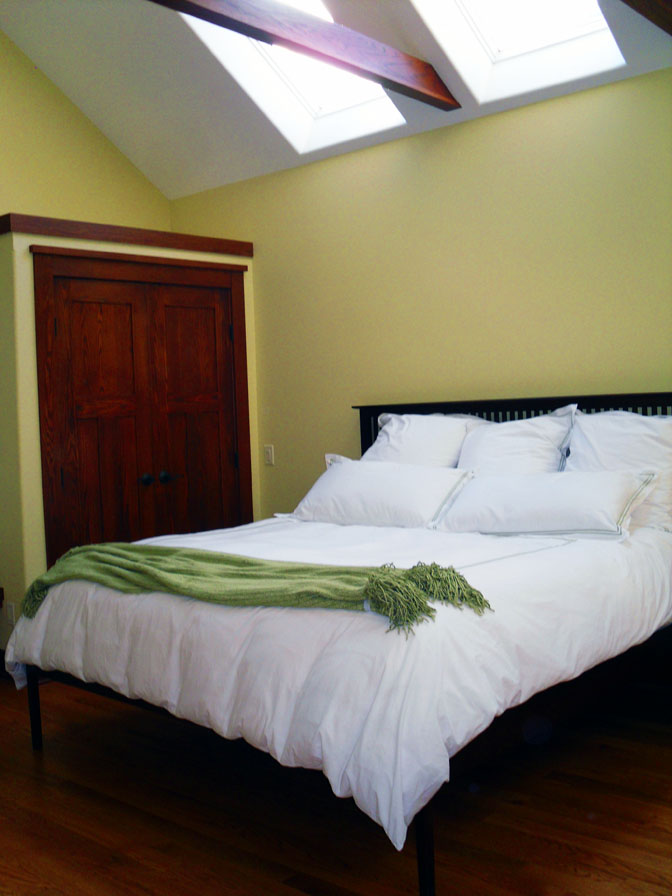 When we bought our new house, one of the features we loved about it was the beautiful woodwork and hardwood floors that ran throughout the house. The wood that we loved quickly became a problem when we tried and failed to find bedroom furniture that blended in with the existing wood. Fortunately we met Shana and she helped us find a bedroom set that we loved in a color that worked perfectly with the woodwork and floors.
A few months later, when we needed a new couch and sofa for the living room, we didnt waste time looking on our own. We went directly to Shana and she helped us find a couch and sofa that were not only modern and stylish but also comfortable. She sat with us and helped us pick the perfect color and quality of leather which would have been an overwhelming task on our own.
Shana's knowledge and expertise will be a huge asset to us as we continue to decorate our home. We look forward to utilizing her education in art, her eye for color and her knowledge of blinds in the near future and highly recommend her for your home.
Linnea & Greg
My wife and I used the services of Shana LaFore to redecorate and furnish the living areas and kitchen of our condo in Madison, Wisconsin. We were very pleased with the results. Shana assisted in the design and selection of furniture, choice of vendors, and coordinated the deliveries. She provided the artistic eye that enabled the new furnishings to beautifully blend with the layout and colors of our home. Shana carefully listened to our ideas and combined them with her own experience to create a very comfortable living space that was both functional and pleasing to the eye. Shana gave us many valuable suggestions, was very attentive to all details, and kept us well informed at all times.
We highly recommend the services of Shana LaFore. Her knowledge, expertise, industry contacts, and high energy level make her a valuable resource for any design or decorating project. If you should have any questions regarding our experiences with Shana LaFore, please do not hesitate to call us.
Respectfully,
Philip & Jane Larsen
San Diego, CA
Shana LaFore pairs pure professionalism with creative energy. She brings forth beauty and all that is good in a project, person or charity event. You are in good hands with Shana.
As a very demanding local custom home builder I understand the need to surround myself with only the finest people available. Their performance will be directly related to the overall quality of my new homes. Shana was invaluable this year in the presentation of our Parade of Homes home in Fitchburg. She has an ability to listen to clients, and work for them within the boundaries she has been given. She is not an uptight person who insists that things be done her way. She was truly a calming pleasure to work with. I look forward to a long relationship between her and my company. She is an asset to my business! Running a smart business means surrounding yourself with the right people. She is the "right people"!
Jim Campbell, Owner J Campbell Signature Homes
Shana LaFore is a rare find. She isn't comparable to anyone out there. She isn't mediocre or just another artist/designer going through the motions of another workday- she is the true definition of remarkable. Her vision sees a level of greatness that isn't plainly visible to anyone else. She is determined, passionate, creative, heart-warming and professional. Be prepared to get blown-away and astounded!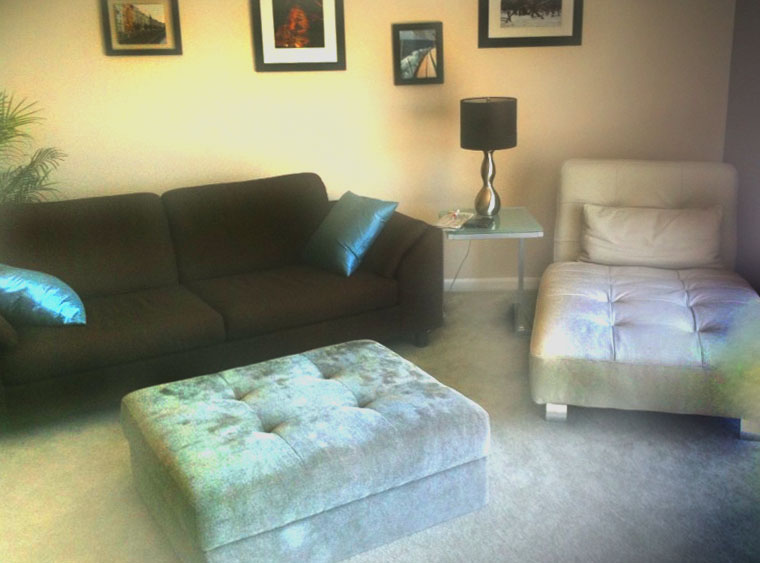 I am so pleased with the way Shana was able to take my vision of what I wanted my rooms to look like, and create a comfortable yet stylish living space. She helped in planning colors, fabrics and arrangement of furniture. Her ability in color selection is some of the best work I could have imagined. People constantly compliment my space and its because of the different techniques she used that I otherwise never would have been willing to try or experiment with. Overall Shana is a great person to work with, and I would love to work with her again as projects arise.
Steven Heller
My husband and I have worked with several interior designers in the Madison area. None has compared to Shana. Although we were making a relatively small purchase, she spent hours with us and even drove an hour and a half to our home in Platteville to help us decide upon fabric choices. We were thoroughly pleased with our experience with her.
-Lizzy & Bob Gates
Of all the people I have hired in my career ( and I have hired a lot) Shana was one of my best employees. It is hard to sum up what makes a great employee, but her skill, professionalism, dedication, drive and creativity are some of her better characteristics. Shana can take control of any project and see it through to the end with minimal need of management and oversight. She is great.
Sean Sennott
Shana provided good suggestions while listening to our ideas and working within our budget. We look at our living room now with pleasure, knowing it is the result of Shana's good design sense and willingness to incorporate our personality and needs into the project.
Joan & Scott Cramer
Shana is a high energy professional business person. She has incredible talent and patience. I would highly recommend working with Shana and utilizing her many talents. She is very impressive and I am so glad I had the opportunity to meet with her and work with her.
For many years I've been looking for a designer to help me with the many projects in my home - I'm thrilled to have found Shana. She seems to have a deep understanding of design and an ability to translate that to my home. She's very professional and enjoyable to work with and I feel she really applies all her many talents to give me the best value possible.
Please call Shana if you're looking for someone who will give you and your project personal attention, care and service. No project is too big or too small and you get to choose how involved you want her to be. She's been great to work with. My husband and I highly recommend her.
Shana LaFore is, in short, a miracle worker. A personable, creative, skilled miracle worker. When we asked Shana to help us with our basement, it was difficult to imagine there was any workable, aesthetic solution since we were asking that area to be so much entertainment center, home gym, and guest room. It is now all of those things, and the results are beautiful and functional. Throughout this re-design project, Shana had her own unique perspective and ideas to offer; but it was apparent they were based on our needs, lifestyle, personalities, and budget. When we suggested certain vendors we have worked with in the past, Shana contacted them and coordinated everything. (Add project manager extraordinaire to the list of Shana qualities.) She is an excellent communicator and always kept us updated on project status and time frames. In addition to Shana's artistic, interior design, and management abilities, she is a shining presence and pleasure to work with. We sincerely and enthusiastically recommend her. Liz Zelandais and Scott Zimmermann
Shana....WOW! She provides great ideas....beautiful art work. Insightful....can't wait to work with her again.